Department 5 Human Resources
Welcome to our start page!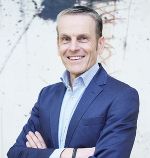 Department 5 Human Resources is in charge of some 7,500 people employed in the general administrative bodies of Styria. These include the Office of the Styrian Government and all subordinate departments and offices and the district authorities. Our tasks range from the preparation of staffing plans, the selection of personnel, personnel development and personnel accounting, to legal aspects and enforcement of the provisions of employment law, salary law and pension law.
For more detailed information on the responsibilities, please see >> here.
Graz, July 2021